Sun's Inauguration And First Matriculation Preparations Commence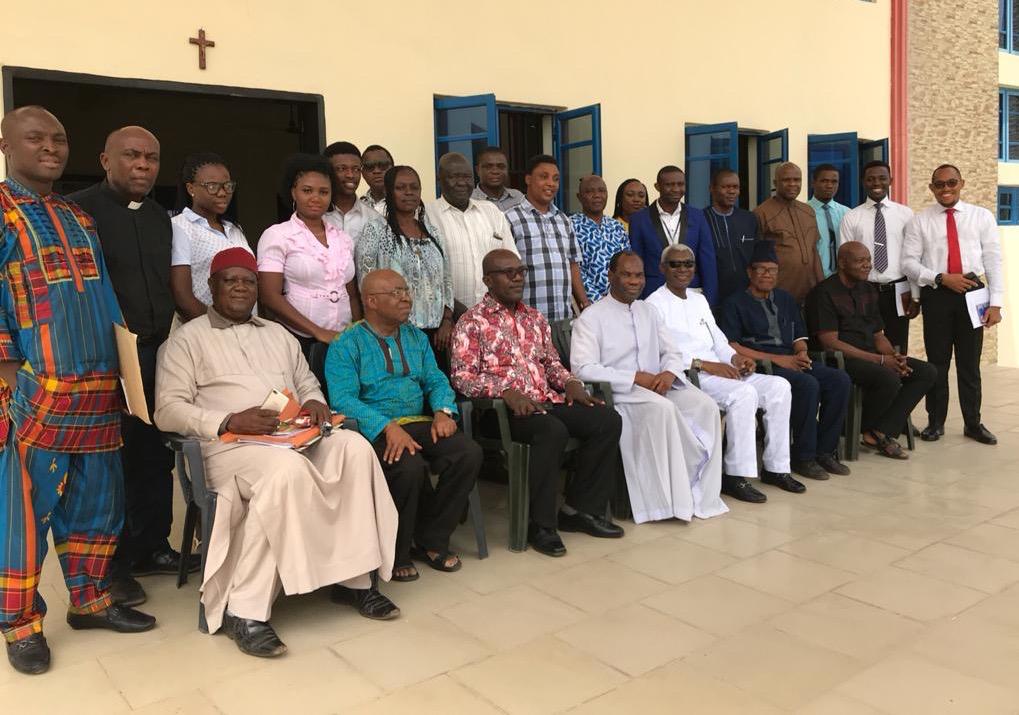 Representatives of the Board of Trustees, Spiritan University Nneochi held a meeting with the Vice-Chancellor and members of Committee on Honours, Awards and Ceremonies of the University on Tuesday, February 19, 2019. The meeting deliberated essentially on the preparations for the Formal Inauguration of the University and the BOT, and the First Matriculation ceremony of the University's pioneer students scheduled for Saturday, March 23, 2019 at 10 a.m. at the University Auditorium.
Present at the meeting among others were the Vice-Chancellor of the University: Very Rev Fr. Prof Remy N Onyewuenyi, CSSp; Two BOT representatives: Very Rev Fr. Prof (Arc) Peter Agbonome, CSSp and Engr. Tonnie Egbuche; Sir Patrick Ezeonwuka (University Registrar) and Rev. Fr. Cyril Anene (University Bursar).