Admission into Spiritan University, Nneochi, Abia State for the 2019/2020 Academic Session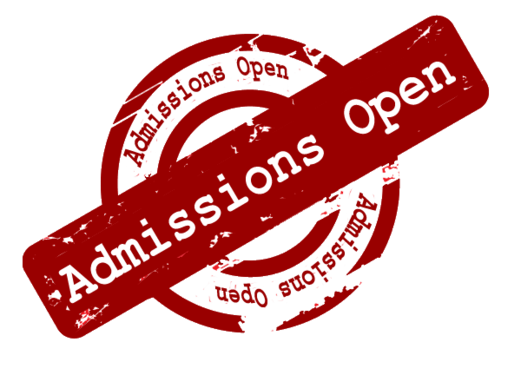 This announcement is specially for all candidates who scored the Minimum National Cut-off Mark of 140 and above in the 2019 Joint Admission and Matriculation Examination (JAMB), and who did not choose Spiritan University Nneochi as their First Choice Institution in their JAMB Application Form for Admission into the University for the 2019/2020 Academic Session.
Spiritan University Nneochi (SUN) is one of the nation's top Catholic, faith-based and conventional private Universities owned by the Congregation of the Holy Spirit (Spiritans a.k.a. Holy Ghost Fathers and Brothers), Province of Nigeria South East. The Congregation is an International Religious Order in the Catholic Church founded in France on May 27, 1703. The members of this Religious Order began their educational and evangelization work in Nigeria in 1885. The University was approved by Federal Executive Council of Nigeria on December 6, 2017, and issued a licence to operate as a Private University on December 19, 2017.
The 2019/2020 Post-UTME Screening/Admission Exercise is now on and takes place every weekday (Monday–Friday) between the hours of 9am-4.30pm. This Exercise will continue until the end of the Admission period.
Candidates who have the requisite qualifications, either for UTME or DIRECT ENTRY, but did not choose Spiritan University Nneochi as Institution of First Choice in the JAMB Form are advised to go to the JAMB Platform and make a change of Institution to Spiritan University Nneochi. A printout of this Change of Institution must be presented at the Screening Exercise. Other documents required for the Post-UTME Screening /Admission Exercise include:
JAMB Original Result Slip showing candidate's photograph;

JAMB Subject combination for the course applied;

O'Level Results (WAEC, SSCE, NECO, NABTEB, etc.);

Photostat copy of Birth certificate or sworn declaration of age;

Two (2) copies of recent passport photograph of self.
Successful candidates at the Post-UTME Screening will be required to pay a Non-refundable Acceptance Fee of Twenty Thousand Naira only (N20,000.00).
Available Degree programmes and courses are:
*B.A. English & Literary Studies *B.A. History & Diplomatic Studies *B.A. Christian Religious Studies *B.Sc. Accounting
*B.Sc. Business Administration & Marketing *B.Sc. Economics *B.Sc. Political Science *B.Sc. Banking & Finance *B.Sc. Biology *B.Sc. Biochemistry *B.Sc. Chemistry *B.Sc. Computer Science *B.Sc. Mathematics *B.Sc. Microbiology *B.Sc. Physics.
Transferred Candidates
Spiritan University Nneochi welcomes applications from candidates who are already admitted into other degree-awarding Institutions (foreign or local) and desire to transfer to here. However, to be considered, these candidates must be in good academic and moral standing. JAMB procedures must be followed.
Pre-Degree Programme
The Pre-Degree Programme of Spiritan University Nneochi is a preparatory programme for Secondary School leavers who are desirous to further their education but fall short of the requirements for University admission. The programme aims at helping these candidates remedy the deficiencies in their qualifications for University admission. The programme is for one academic session. To be admitted into the Pre-Degree Programme, a candidate must have written the SSCE, GCE or WAEC/NECO/NABTEB or equivalent public examinations.

This announcement is also available on www.spiritanuniversity.edu.ng.
For further information call any of the following numbers: +234 (0) 811 411 8277, +234 (0) 808 090 6775, +234 (0) 810 998 1462.